Chairman's Address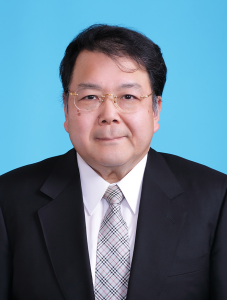 Muraji Nishi
Nanocellulose Japan (NCJ) is a private-sector organization launched on 1 April 2020. NCJ was established as a successor organization to the Nanocellulose Forum (NCF), a consortium of the National Institute of Advanced Industrial Science and Technology. (The NCF, an all-Japan organization for industry-government-academia collaboration on nanocellulose, was dissolved to form a new organization at the end of March 2020.) The objectives of the NCJ are to develop and disseminate nanocellulose technology through industry-government-academia collaboration, to promote the commercialization of nanocellulose through collaboration among member companies, and to enhance Japan's industrial competitiveness by promoting international standardization.
In the fiscal year 2020, many new products were created in the field of nanocellulose. On the other hand, it has become clear that the efforts of a single company alone are often fraught with difficulties in practical application. In order to contribute to the solution of these challenges, NCJ has a system of activities centering on three subcommittees: Technology and Deployment Subcommittee, Nanocellulose Commercialization Subcommittee, and Standardization Subcommittee. The objectives of each subcommittee are "dissemination of nanocellulose", "contribution to commercialization", and "international standardization". NCJ also continues to disseminate useful information on the latest research and development trends of nanocellulose, product adoption cases, etc. to its members via its website. In addition, NCJ has been working to provide a forum for business matching and to promote ISO international standards. We have also been promoting the activities of the NCJ through lectures, journal contributions and participation in seminars. The environment described above has been created in the hope that it will help members to collect necessary information, provide opportunities for matching between companies, and promote standardization in which Japan leads. Together with our members, we will continue to focus our efforts on the development of nanocellulose technology and the commercialization of nanocellulose supported by this technology. We would be grateful for your continued support and encouragement.
Purpose of Establishment
Since nanocellulose is a renewable resource and possesses various characteristics, the research and development of nanocellulose has been carried out worldwide.
Nanocellulose Japan (NCJ) has been established for the purpose of practical application of nanocellulose and expansion of its industrial scale.
NCJ will enhance Japan's industrial competitiveness in the field of nanocellulose by developing technologies through industry-government-academia collaboration, promoting cooperation among member companies, and working for the international standardization.
Organization Overview
Established
April 1, 2020
Secretariat
Nanocellulose Japan Secretariat
(Japan Technical Association of the Pulp and Paper Industry, 11th floor of Paper and Pulp Building,
3-9-11 Ginza, Chuo-ku, Tokyo, Japan)
Organization Chart
Board of Governors
Chairman
Muraji Nishi, Mr.

General Manager, Innovation Promotion Division
Oji Holdings Corporation

Vice Chairman
Akira Isogai, Dr.

University Professor, The University of Tokyo

Secretary-General
Fuminori Nonomura, Mr.
Deputy General Manager, R&D Division, Nippon Paper Industries Co., Ltd
Auditor
Kazuhito Zinno, Mr.
Manager, Rheocrysta R&D Group, DKS Co. Ltd.
Chair of the Technology and Deployment
Subcommittee
Hiroyuki Yano, Dr.
Professor, Kyoto University
Chair of the Nanocellulose Commercialization
Subcommittee
Kazuo Kitagawa, Dr.
Fellow for Research Strategy, Kyoto Municipal Institute of Industrial Technology and Culture
Chair of the Standardization
Subcommittee
Manabu Eto, Dr.
Professor, Hitotsubashi University
Member List
Executive Board Members
※Alphabetical Order
General Members
Information for members
Special Members
Information for members